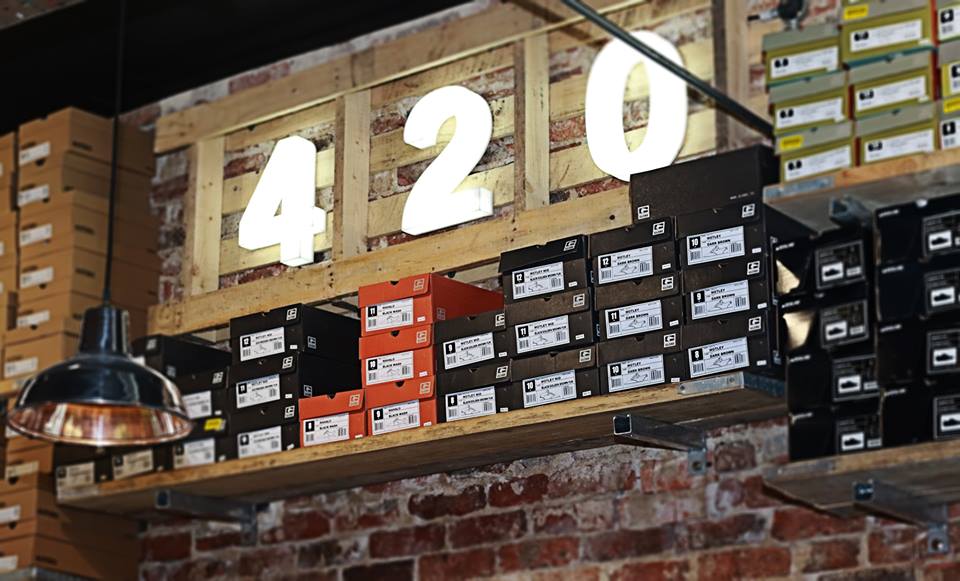 Here at 420 we're now stocking bigger and better skateboard brands online and in our stores!
These include hardware and clothing from Rip N Dip, Skateboard Café, Polar Skate Co, Primitive and Sprayground.
Here's a short bit of info about each awesome brand…
Rip N Dip was started by Ryan O'Connor in 2009. Ryan turned his skate crew and the humour at the heart of it into a kind of phenomenon. What began as a small scale operation has grown into the full scale clothing company we stock today.
420 has a huge range of Rip N Dip gear including decks, hats, jackets and T-shirts.
Coming out of Bristol Skateboard Cafe is a UK brand that has gained swift popularity that is spreading beyond the shores of the UK with its identifiable style of deck graphics and clothing line.
Skate Cafe originally started as a crew of skateboarders that started making skate videos under the very same name and after a while they decided turn it in to a legitimate brand.
420 has a great range of Skateboard Café decks and clothing.
Polar Skate Co., founded by ex-Cliché and Emerica rider Pontus Alv. Polar popularized a unique style of dress and skating when they first hit the scene, and they had everybody learning wall rides and no complies in Converse and black long sleeves in every part of the world.
After expanding from a successful board brand featuring Pontus's own art and photography, the brand grew into making a high quality line of apparel that borders between athletic wear and traditional skate style.
420 stocks a great selection of Polar Skate Co decks and wheels.
Following Paul Rodriguez's departure from Plan B, he produced a batch of 500 gold-coloured skateboard decks for a one-off sale. After the entire batch sold in "two minutes", Rodriguez considered the process on a bi-monthly basis, but he realised that he was in need of an infrastructure to handle the process if it was to occur regularly.
Andy Netkin then presented the idea of "Primitive Skateboards" to Rodriguez and the suggestion led to a business meeting—involving all of Rodriguez's other partners in the Primitive brand—in which an agreement to establish the new brand as part of the Primitive business was finalised.
420 has a range of Primitive decks, jackets T-shirts and more.
It's been a quick two years for David Ben-David. Since starting Sprayground some two and a half years ago, the bag company has taken off to become a street favourite with its own cult following.
Seen on the backs of sartorially inclined urbanites across the country, Sprayground was part of the recent "bag renaissance" of late, where bags, the backpack particularly have been considered not only an accessory, but a canvas.
420 has a range of Sprayground backpacks and duffle bags.
We stock skate hardware, clothing, streetwear, footwear, headwear, go pro cameras, graffiti supplies, skins, vaporizers and plenty more.